[ << Back ]

If you are looking for pictures of hot male actors or celebrities, check out MaleStars.com. They currently feature over 65,000 Nude Pics, Biographies, Video Clips, Articles, and Movie Reviews of famous stars.
Find Great Prices on Magazines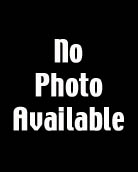 Jeff Foxworthy
Birthday: 6 September 1958
Below is a complete filmography (list of movies he's appeared in) for Jeff Foxworthy. If you have any corrections or additions, please email us at corrections@spybee.com. We'd also be interested in any trivia or other information you have.

Biography
Jeff Foxworthy followed in his father's footsteps working for IBM in Georgia, but on a dare from friends did a few minutes of comedy at an Atlanta comedy club. A few months later, he quit his job and started on the standup comedy road. His comedy originally centered on family situations, but he soon hit upon his successful "You might be a redneck if..". tagline which he says signifies "a glorious absence of sophistication". Following two successful albums, Foxworthy joined the growing trend of standup comics with their own TV sitcoms.

Biography courtesy of the Internet Movie Database (www.imdb.com).

Movie Credits
Click a movie's title to search for it at Amazon.com