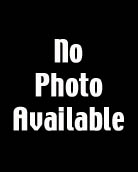 Julia Biedermann
Birthday: 15 March 1967
Below is a complete filmography (list of movies she's appeared in) for Julia Biedermann. If you have any corrections or additions, please email us at corrections@spybee.com. We'd also be interested in any trivia or other information you have.


Movie Credits
Click a movie's title to search for it at Amazon.com
Da wo die Berge sind (Made for TV) (2000)
[ Anja Kruse ]
Lasterhaftes Pärchen, Ein (Made for TV) (2000)
Mein Freund, der Lipizzaner (Made for TV) (1993)
[ Karin Dor ]
Hochwürden erbt das Paradies (Made for TV) (1993)
[ Dagmar Koller ] [ Veronika Faber ]
Tatort - Kopflos (Made for TV) (1989)
[ Anke Sevenich ]
Geld macht nicht glücklich (Made for TV) (1989)
[ Jutta Speidel ]
Tagebuch für einen Mörder (Made for TV) (1988)
[ Iris Berben ]
Schweizer namens Nötzli, Ein (1988)
Hexenschuß (Made for TV) (1987)
[ Susanne Uhlen ]
Bleierne Zeit, Die (1981)
---
Amazon.com 100 Hot DVDs

Click here to buy movie posters! If you are looking for pictures of hot female actresses or celebrities, check out FemaleStars.comThey currently feature over 65,000 Nude Pics, Biographies, Video Clips, Articles, and Movie Reviews of famous stars.